Inspired by my friend
Sydney
I'd like to share with you some shows that I have been watching lately.
HOUSE OF LIES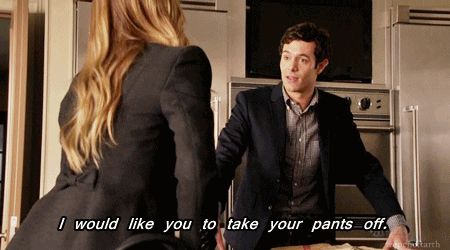 Don Cheadle. Kirsten Bell. Adam Brody cameos. Everything you need to know about this show is in the title of the book this was based on: House of Lies: How Management Consultants Steal Your Watch and Then Tell You the Time.
Ru Paul's Drag Race
Season 6
I literally binge watched this whole season in a week. I would love to watch seasons 1-5 if anyone knows where I can find them online. Thanks, now sashay away.
Smart, modern, amazing. I just finished up season 3 on Sunday. The relationships on this show are just amazing. I absolutely love love love this show and my only compliant is that there's only 3 episodes a season.
This is a different take on the Sherlock Holmes' story, but I love it all the same. I think I won in liking this show because I went into it loving the idea of Sherlock. Witty guy with social awkwardness solves crime. They achieved that 200%. If you're a purist, tread lightly but still check it out.
This show is crazy cool. Sometimes the shows can get a bit repetitive so it's not something I can binge watch for days BUT every episode is so fucking interesting.
Guy's Grocery Games, Chopped, Cut Throat Kitchen
I'm obsessed with these 3 shows specifically, but I am trying to get Myke to watch the Food Next Food Network star with me. I will also pretty much just watch any shows about food so.
Drop Dead Diva
Finally starting Season 5 on Netflix and I'm not entirely sure how I'm going to feel about it, but I'm sticking with it because the first four seasons were just SO good.
Then, of course just a few of my general all time favorites.
Until Next Time,