Okay, so I don't really think I know anyone that *doesn't* like Nick Jonas, but just in case - let's talk.
This 22 year old is blowing up, but I've been all over him for a while (since he was legal obvi). He's clearly always been the cutest (in my opinion, no shade) of the brothers. The Jonas Brothers originally started as an attempted solo singing career for Nick Jonas, but the record producer liked the sound when his brothers sang backup for him. He has that sexy JT-R&B-vibe about it. Have you heard his self titled solo album? Jealous is always on the radio, but the rest of the album is so good too! Wilderness is one of my favorites... I mean, listen to it, you'll feel me. His 2010 album "Who I Am" is a good one too. My favorite song is the same as the album title.
He's also a Broadway boy which makes him close to my heart. When he was young, Nick appeared in
Les Miserables, Beauty and the Beast
and
Annie Get Your Gun
. Jonas returned to Broadway in 2012 as J. Pierrepont Finch in the revival of
How to Succeed in Business Without Really Trying
. I never saw the show, but the soundtrack is really good!
He also seems to be a great guy! He was the musical and creative director for one of a Demi Lovato tour in 2014. They've been friends for the last 8 years and seem so supportive of each other. Did you catch that
he threw Meghan Trainor a birthday party
?
Nick was diagnosed with Type I diabetes at the age of thirteen and uses an insulin pump to help him manage his condition
.
He has developed the
Change for the Children Foundation
. Partnering with five different charities, their goal is to raise money and awareness for diabetes. Bayer Diabetes Care has partnered with Nick since August 2008 as an ambassador to promote the idea for young people to manager their diabetes. He's also been involved with Do Something, a non-profit organization with the goal of motivating young people to take action around social changes.
Okay, well and then there's this...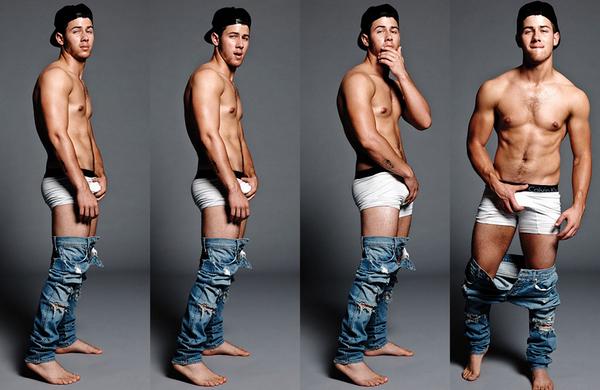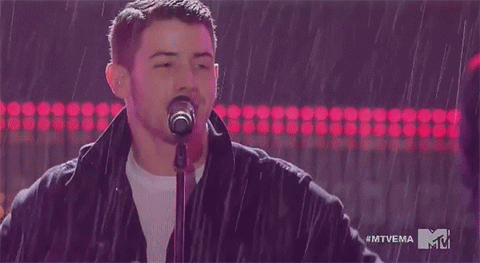 Until Next Time,