How to Spend NYE When You Don't Like Going Out
Research some new activities/adventures for the upcoming months - make a bucket list!
Pamper Yourself

Mani/Pedi time! Paint your nails perfectly - you have all night! Soak your hands, grab the cuticle oil, go all out.
Take a bubble bath, refill the hot water at least once!

Binge watch The Great British Baking Challenge season on Netflix and then curse the internet for not having all the seasons available!
Make a list of all the great things you've done or accomplished this year. Pat yourself on the back.
Have a dance party at home - you can stay in your jim jams!

Catch up with your favorite book or blog.
Delete negative energy from your life in the form of "cleaning out" your Facebook/Instagram/Twitters friends. Get rid of the ex lovers/friends and anyone you don't actually interact with but just compare yourself to.
Rewatch the Harry Potter series.

Watercolor/sketch/color in a coloring book - it doesn't matter if you're good, just if you're having fun!
Make some New Years Resolutions that are centered around helping yourself and others, that focus on self love and care not tearing yourself down.
Bake/Cook something that's been on your board for a while. Some of mine that have been waiting for me are:
Write your holiday thank you cards OR send some love via snail mail just because.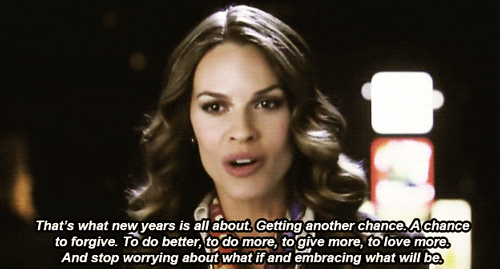 How are you guys celebrating your New Years Eve? If you
are
going out catch my blog
HERE
for dresses to wear from cocktails to the dance floor.
Until Next Time,