There were so many beautiful women and men at the Golden Globes this year. I love award shows because I love seeing people dressed up and feeling good about themselves and celebrating their craft. This year was really hard to pick my top 10 favorites ensembles of the night. If you're super into award show outfits like me I do have some special mentions. Not pictured in my top 10, but still outstanding choice of garb, I would recognize: Viola Davis, Corinne Foxx, Ana de la Reguera, Uzo Aduba and Eva Longoria.
Jenna Dewan Tatum in Zuhair Murad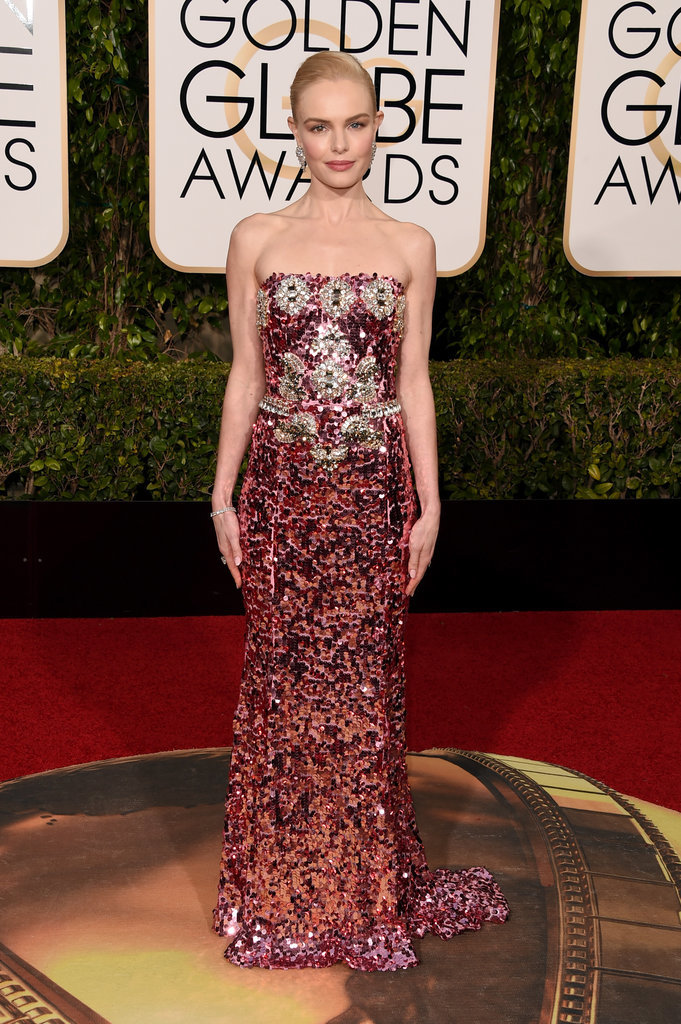 Kate Bosworth in Dolce & Gabbana
Okay, so I had to sneak in 11 on top of my honorable mentions, but come on! Denis is killing it in those heels! He got a pedi and everything. If I could walk in those heels, I would totally rock that outfit.
Until Next Time,