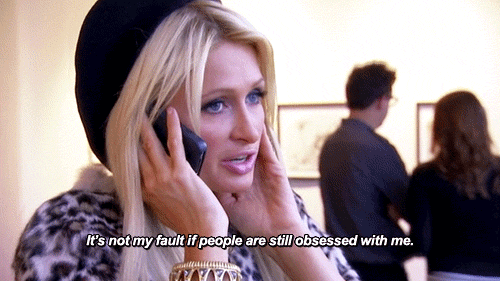 Last week on February 17, Paris Hilton turned 35. The blonde, baby voiced, superficial Barbie doll who no one ever took seriously is now better described as a very successful and hot business woman. She has always maintained that she was portraying a character onscreen as the vapid socialite. Quietly, if you're not a Little Hilton, she has building her own empire that has nothing to do with her Hilton hotel namesake.
I first heard about Paris in 2003, after she named New York City's "it" girl and her sex tape was made public. Not three weeks later, I was watching her and BFF Nicole Richie in "The Simple Life." Their show lasted for 5 seasons. She's the first person I can remember being called a "socialite" and someone who was famous for being famous. The concept was completely new to the world.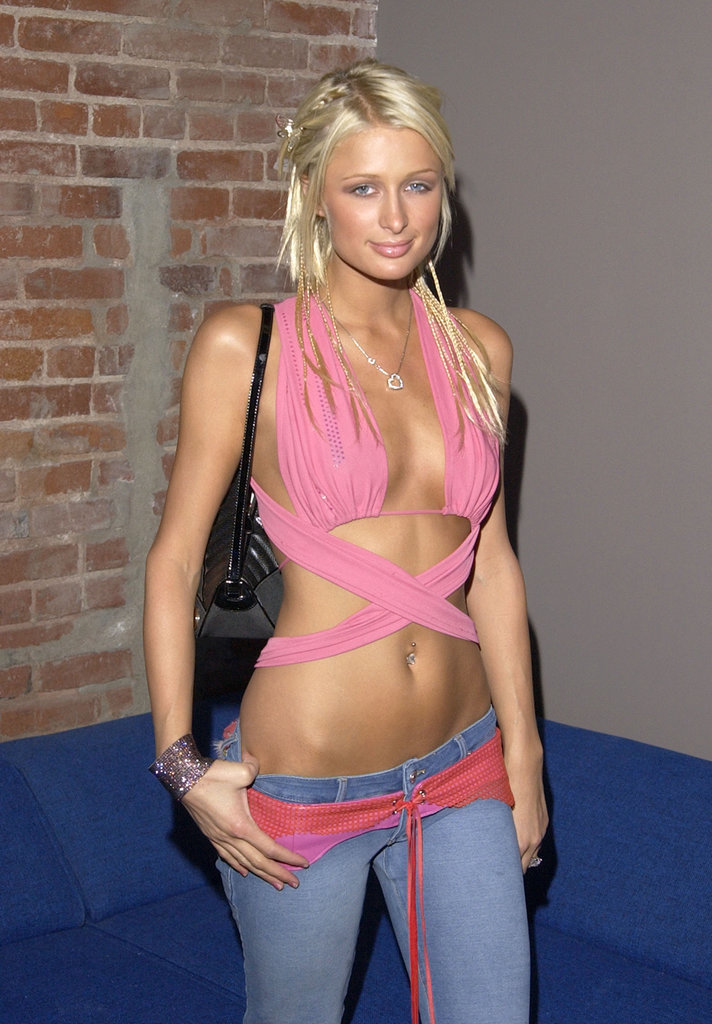 When she was arrested in 2006 and 2007, her mugshot was on the cover of all the magazines at the checkout stand. She spent
23 days in jail
. When she was released, she stated a newfound focus for her life. She likes to party, but that's only one facet of her personality. She soon after released a clothing line for dogs, Little Lily. In 2008, she returned to the world of reality TV with "Paris Hilton's My New BFF." This year MTV also debuted an hour long documentary on her titled "Paris, Not France." Two seasons of My New BFF were set in the USA, one in the UK, and one in Dubai. She was later arrested for drug charges, but did not go to jail. For about six years she was continuously in tabloids for shopping, partying, and, as they put it, being an airhead. Then she just wasn't. If you grew in the years of Paris, you'll remember the sudden drop off of coverage. In 2009, CNN ran an article asking "
Why has Paris Hilton disappeared?
" Honestly, since then she's been in the tabloids a bit, but maybe once or twice a year.
You may not see Paris in the tabloids as much as you did in the 2000's, but she has not slowed down. While Paris' brand may not have always been in her control, once she gained the business savvy she needed, she started taking over the brand. It's always been very important for her to feel independent.
"My grandfather and great grandfather created such a huge empire" says Hilton "As a little girl I really looked up to them and wanted to do something of my own. I could never have become a trust-fund kid and lived off a monthly allowance. As a teenager, I always said I wanted to make my own money so I never had to ask for anything."
People have said that her "star wattage has faded," but if you follow on Paris on
Instagram
or check out her
website
, you can see that's anything but true. She has always maintained that what you saw in The Simple Life was a character and I believe her actions over the last 7 years, at least, show that to be true. Paris currently earns over $10M from seventeen different product lines, including fragrances, handbags, clothing, shoes, sunglasses, pet products, stationary, and bedding. Her fragrance collection has made over $2B alone in the last 10 years with 18 fragrances available. She has 50 stores in more than 40 countries. She has two books published, Confessions of an Heiress and Your Heiress Diary. She released one album, self titled Paris, in 2006 and three singles since 2013. Paris' first album sold over 200,000 copies just in the US. She recently signed to Cash Money Records and is working with Birdman on a house music album. This makes sense if you follow Miss Hilton, as she has been DJing since 2012. In 2013, she became a key player in electronic dance music when she landed a DJ residency at Ibiza super-club Amnesia. She performed weekly throughout the summer to a crowd of more than 10,000 club goers. She is now in high demand to DJ at venues all over the world. In 2014, she opened the Paris Beach Club at The Azure, in the Philippines.
Not only is she out there making money, she's also giving some of it away. Of course, this is rarely reported on as, like her business endeavors, it's not a "fun" read for tabloid covers. Recently, she raised over $100K for children with disabilities using her platform at Club Amnesia. She often visits children hospitals and works for children's charities, specialized in multiple sclerosis and AIDS cases. Sometimes she will attend or host a party and simply give the amount she gets paid to charity organizations. I forgot to mention that earlier, she also gets paid for hosting or sometimes just showing up to parties. She will also go through her closet and donate the clothes to an auction with all proceeds going to a charity. She's also a passionate animal welfare activist. She wanted to be a vet growing up and while that didn't work out, she still surrounds herself with animals. At last count, she has eight dogs, three cats, six ferrets, four sugar gliders, a parrot, a pig, and a pony.
When I talk about women that I look up to, Paris Hilton is always somewhere on the list. She is put together, gorgeous, friendly, smiling, and
always
working. People underestimate her because she looks and acts a certain way in the public eye. Her empire started before Instagram, before Facebook and yet she still controlled how the media viewed her. She played the dumb, sweet girl. She used her to baby voice to get what she wanted. She kind of reminds of Elle in Legally Blonde. She never lets on the exhaustion she must feel some days or all the hard work she's put in. People look at Paris and ask, "
YOU
run an empire?"
For a more in depth look into Paris, check out this amazing article
HERE
.
Until Next Time,